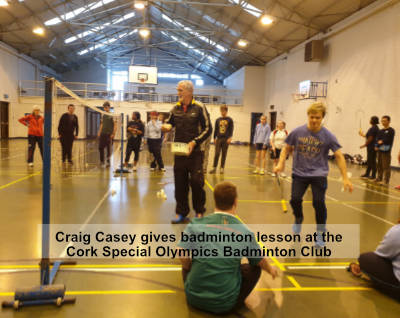 My earliest involvement in digital technologies was on my return from Canada in 1996.  In the late Spring of that year, I started on a contract involved with the development and launch of TG4 (31st October) - an Irish lanugage TV station. 
In the following years, I got involved with ICT projects and teams helping to develop their 'go-to-market' strategies, improve sales and their marketing effectiveness.
Many of the projects since then have involved me with social business's and a number were not-for-profit organizations particularly to do with projects involved with people with an intellectual disability.
For a time, I was involved as CEO with Yazzgoth Ltd (a Polish/Irish software start-up) and then Abydos Entertainment Ltd - an online game development start-up, based at the GEC - Guinness Enterprise Centre in Dublin, Ireland.
More recently, as an ICT advocate with Enterprise Ireland, I was asked to meet with ICT start-ups or tech companies to help them review their potential to grow through exporting their products or services.
Current development projects include ...
We are currently working with 3D motion capture to commercial develop:
'REPLAY' - a collaboration between TheCaptury (Gr) and Anamo Prometrics exploring the delivery of virtual biomechanics teaching and learning options.
AnamoCGA™ - a unique marker-less clinical gait analysis software initially to serve people with cerebral palsy.
AnamoMES™ - a movement efficiency screen initially for monitoring high performance athletes.
---
"Talk to people, have them articulate their vision, their goals, and           
if they are aligned, everything else will fall into place."             
Floorplan for proposed AnamoLABS Studio