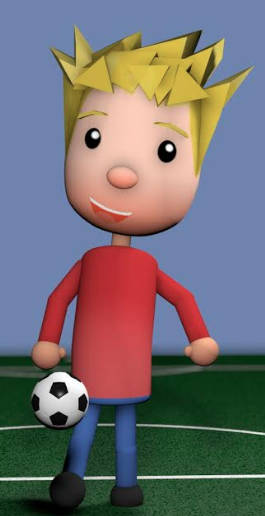 "That said, I had a really good time learning about mocap over the past two years and I met some really interesting people along the way."
___________________________________
BACKGROUND: I had been working as CEO of a software company and moved to IT consulting and managing technology projects. I started to work on a project with Scott Cowick from the US called the 'Real Hero Shop' and was looking for a way to reduce the time and costs associated with animation we needed. While researching for an answer, I heard about the Perception Neuron Suit,
Eoghan Dunne (Irl), a gifted artist colleague of mine was commission to come up with x16 character types. For no reson in particular, one stood out, which I calld 'Billy'.
I bought a Perception Neuron Suit and started to work with Gerald O'Brien and his team who introduced me to the benfits of mocap. Three to four months later we were working on 3D printing projects, AR and VR. That sorted me out, no longer would I miss out on 'the fun' to be had from the new technologies inolved.


Motion capture - from tech cluster to forming Anamo Prometrics Limited
I started to research motion capture and before long I met and formed a development cluster with a group of like-mined guys. We worked our way through a range of mocap projects using a range of different marker-less and marker based systems including Perception Neuron Suit => Organic Motion => Vicon => Xsens => Captury. While doing so, we formed Anamo Prometrics Ltd.

... and the rest is history !